Local Flare
Southern Maine, and Cape Elizabeth in particular, offer some fabulous activities for your vacation.
Two Lights State Park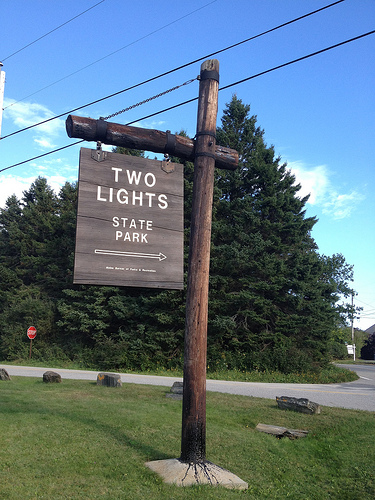 Two Lights State Park is the next door neighbor to The Mushroom at Two Lights. It was opened in 1961, and includes 41 acres of oceanfront beauty. The park has a beautiful trail that sits just above the rocks, with benches offering beautiful views of Casco Bay and pounding surf.

The park can be accessed by the path just behind the cottage. A beautiful short walk through quiet woods, and you are enjoying one of the most beautiful State Parks Maine has to offer. There is a large field there, perfect for frisbee or a fun game of touch football. Additionally, there are picnic tables located throughout the park if you want to make a day of it!
Kettle Cove State Park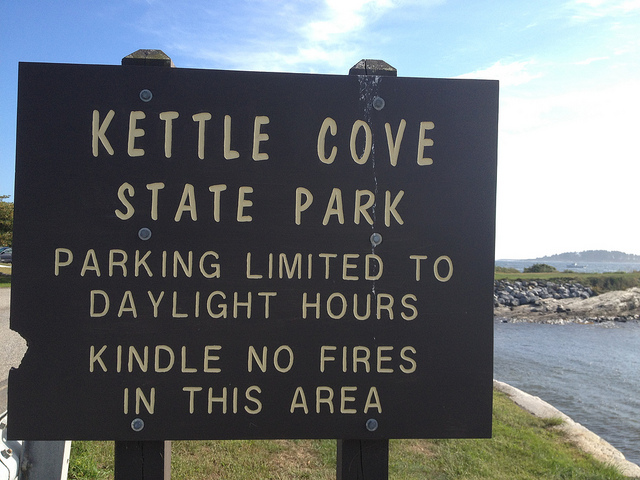 One of Cape Elizabeth's "hidden" treasures is Kettle Cove. It is a small beach that is located next to a commercial boat launch for fishermen and lobstermen. The view from the beach is amazing, and the cove keeps the waves down, so it is perfect for small children. There's plenty to do, including exploring tide pools, swimming, walking the trails, and watching the boats in Casco Bay. If you are a kayaker, this is a great place to put your kayak in, and the cove offers great protection from wind and waves. Public restrooms are available.

Kettle Cove State Park is just one mile from The Mushroom at Two Lights. Drive, walk, or bike your way there. There is no charge to park here, but be aware, the parking lot fills up quickly in the hot summer months.
Crescent Beach State Park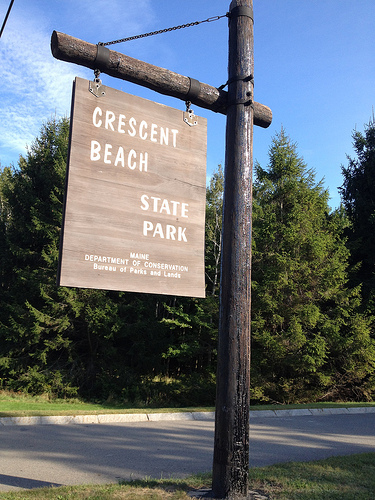 Located just two miles from the Mushroom, Crescent Beach State Park is one of the most popular beaches in Southern Maine. It was opened in 1966. The beach is a mile long, and true to its name, is shaped like a Crescent. There are trails for nature watching, plenty of room on the beaches for sunbathing, picnic tables and grills for cooking, a snack shack, and beautiful water for the watersports enthusiast.